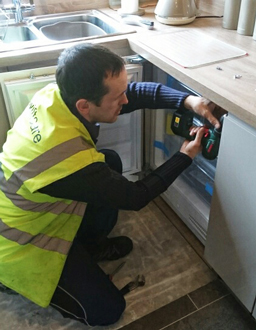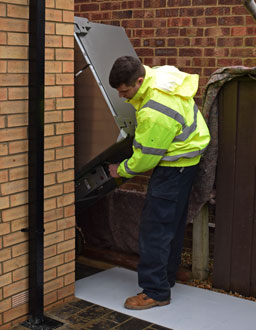 An introduction to Swiftcare
---
Since 2004 Swiftcare have specialised in domestic and commercial delivery and installation of white goods and furniture. Whether it's an American-style fridge to Fraserburgh, a marble table to Market Harborough or a nation-wide store re-fit, Swiftcare have the capability and experience.
Working with some of the most respected names in the market, Swiftcare offer a premium home delivery service for high-end White Goods, appliances and furniture – alongside commercial projects looking after large-scale, nationwide re-fits and installation programmes.
Using our own vans and trucks, our multi-manned vehicles offer an unrivalled level of service, UK-wide. Our vast experience dealing with installations and deliveries of all sizes allows Swiftcare to also undertake more complex work. Whether a Hiab crane is required to lower an appliance into a basement flat or to a third floor balcony window, we have the knowledge, expertise and equipment to successfully complete the job.
Our specialist capabilities
---
Commercial Projects
Home Deliveries
Warehousing
Built-in Appliance installations
Exchange programs
Disposals/Recycling